I hope this letter finds you well, blessed and full of happiness, Yes, my life is well, blessed and full of happiness.
It was nice to chat with you and Madison! I always find myself talking too her like she is still a child. I don't mean to but, last time I saw her she was just little. So, I have that stuck in my old silly brain! I hope that doesn't bother her, I will try to train myself to treat her like the young adult she is.
Also, please know I fully understand why you have not changed your last name. In no way do I want to put more stress on you my love. Just want you to know how much I look forward to you being with a new name, that's all my love.
So, today, was okay in vocation, type, type, type l.o.l. our instructor won't let us test out of things we know, that's okay, I need to get better anyway. I put in a request again for my R.M.A. meal
card, college sign ups anger management and AA/NA
not Celebrate Recovery since, these are on my must have list. I am going to try to squeeze everything I can out of this prison as long as I can while I am here! Also when I come home I am going to sign up for everything I qualify for; support, job services, vocation, etc.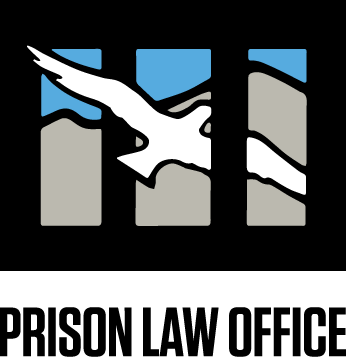 I was told parole
is adding post-release para-legal certification classes to their vocational training
. Like truck driving school, culinary, etc. You and I will sit down and come up with the best plan together! But, whatever benefits we can receive from this false conviction we will. I am so glad to hear your job is going well!
I can't wait to come home babe to take some pressure off of you; income, chores, etc. for you, kids and mom. I can't wait to be in your lives! Meanwhile, I will make the best of this I can.
Please know I do want to see you beautiful face in person but, I don't want you to stress yourself out about it. I love you and just having you in my life is such a great gift/blessing from the Lord. So, if when you can visit would be great. But, if not I totally understand babe so, please don't stress! Mu ah!
The counselor is advising inmates
here if there is any milestones or time credit changes that happen to take place, they will start being applied May 1, 2019. Hmm. If this "happens to" seems "unsure" but, May 1st is very specific! More secret squirrel stuff.
Have you seen a Christian movie called 'Firehouse
' or something like that? Movie is about a couple having marriage problems, he is a fire fighter her doctor tries to seduce her after her mom gets real sick, etc. It's a decent movie. Hearing that there is a website you can download watch a bunch of christian movies for free. I will be checking into that when I come home.
I also, look forward to you training me on google doc's etc. Maybe I will end up with a Chrome book
also vs. a Windows Office powered machine. Who says you can't teach an old dog new tricks l.o.l. woof.
Can you believe I am 191 pounds right now? gee sh! My ideal weight at this stage of life is right around 200 pounds, I feel healthy at that weight. I also put in a slip to get my bottom dentures fixed so it doesn't stick out and I can eat better with it. Been walking daily (as weather permits. Since, we have yard time every day now. Trying to get as healthy as I can physically, mentally, emotionally and spiritually
!
Again, the Lord and you are the two most important elements of my well-being! Like today, I feel good full of The Holy Spirit and I can feel our love like a warm shirt around me. Growing stronger!
Also, you mentioned Austin found that Oregon is a bit strict how is the property market in Nevada? Not Reno but, maybe kinda near Tahoe area someplace with trees or desert area away from Reno should be priced fairly affordable? Like I said before as long as I have family I don't care what area we live in semi rural, some acreage, water, etc. would be ideal. Solar
would work well in the desert.
I just know California is not for us for long! You know when the zombies come l.o.l., actually they are already here they are called non-believers gee sh babe I had it so wrong for so long!
Thank you Jesus. sorry, sidetrack l.o.l. hold on pen issues now. pen switch, guess I write like I talk a lot. Okay, well on that note I guess I will scoot my love. I miss, love, appreciate, adore and desire you very much! all my love always please give my love and greetings to mom, Austin and Madison. 2019January29